News
04 февраля 2020 11:24
Domodedovo rolls out DME Live 2.0 update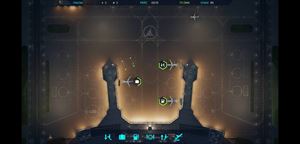 Moscow Domodedovo Airport has released DME Live 2.0 update, featuring new interactive levels. Available in Apple's App Store and Google's Play Store, the app invites users to manage one of the largest air hubs in Russia.

Now there are 34 stages in the game, offering different tasks and difficulty levels. The app features day-night cycles and a cycle of seasons, enhancing the overall experience. The game offers holiday-themed modes. For instance, bats can visit you on Halloween.

The simulator reflects airport operations in real-time. The player should coordinate the work of airfield services and ensure ground handling, including aircraft fueling, passenger transportation, delivery of in-flight meals, baggage loading and unloading, etc.

Moreover, the game speeds up and offers new tasks every time the player reaches a new level. The list of the new challenges includes estimating fuel consumption, calculating the number of busses or cargo capacity, based on the aircraft category (short-, medium- and long-haul, etc.).

For further media inquiries, please contact:
Alexander Vlasov
Phone.: +7 (495) 795 34 27
pr@dme.ru
http://www.dme.ru

Moscow Domodedovo Mikhail Lomonosov Airport is one of the largest air hubs in Russia. Members of the world's leading airline alliances including Star Alliance and oneworld have chosen Moscow Domodedovo Airport for their flights to Moscow.