News
30 сентября 2019 12:39
Moscow Domodedovo hosted its first open yoga session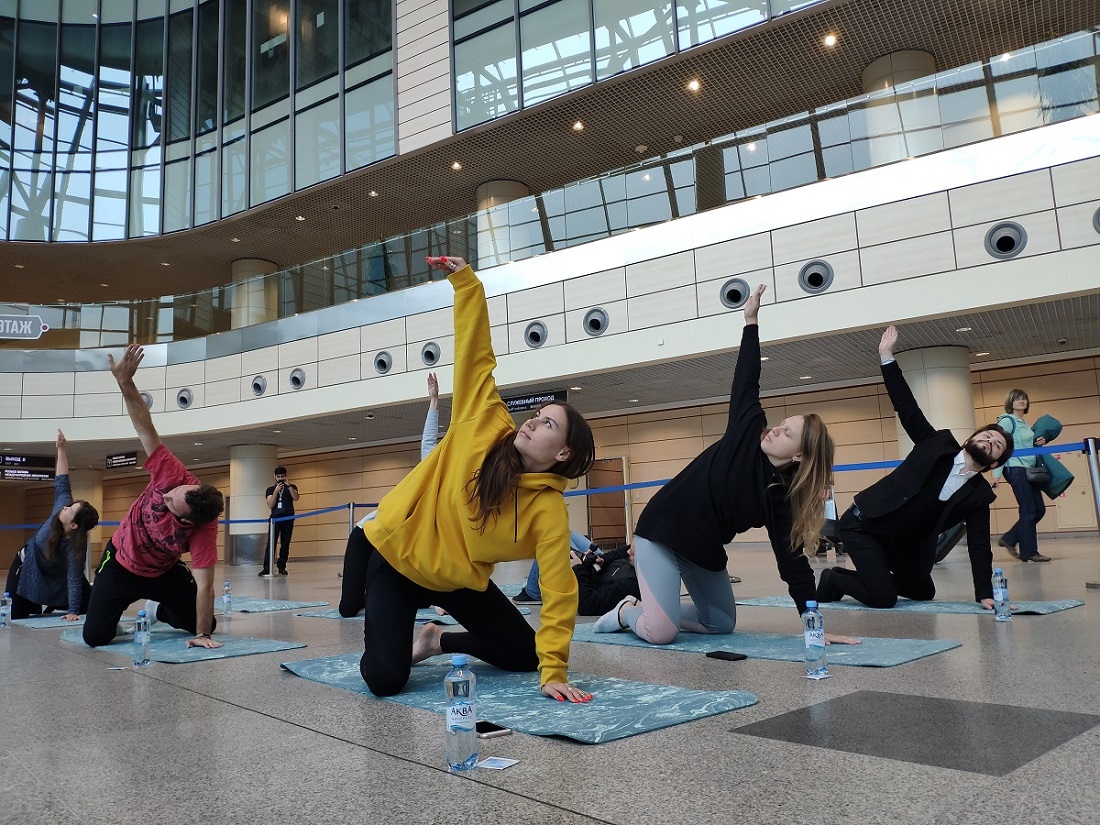 Photo credit: Alexey Prikhodko
On September 29, Moscow Domodedovo Airport conducted its first open yoga session to celebrate World Heart Day. Yoga teachers from Yogic project demonstrated exercises and breathing techniques to passengers in the international arrivals atrium, located on the terminal's first floor.

The demonstrated exercises and positions aim to relieve pain, tension, and help cope with emotional stress. Domodedovo airport doctors explained how air travel affects the heart as well as gave tips on how to protect yourself from viruses and bacteria in crowded public areas.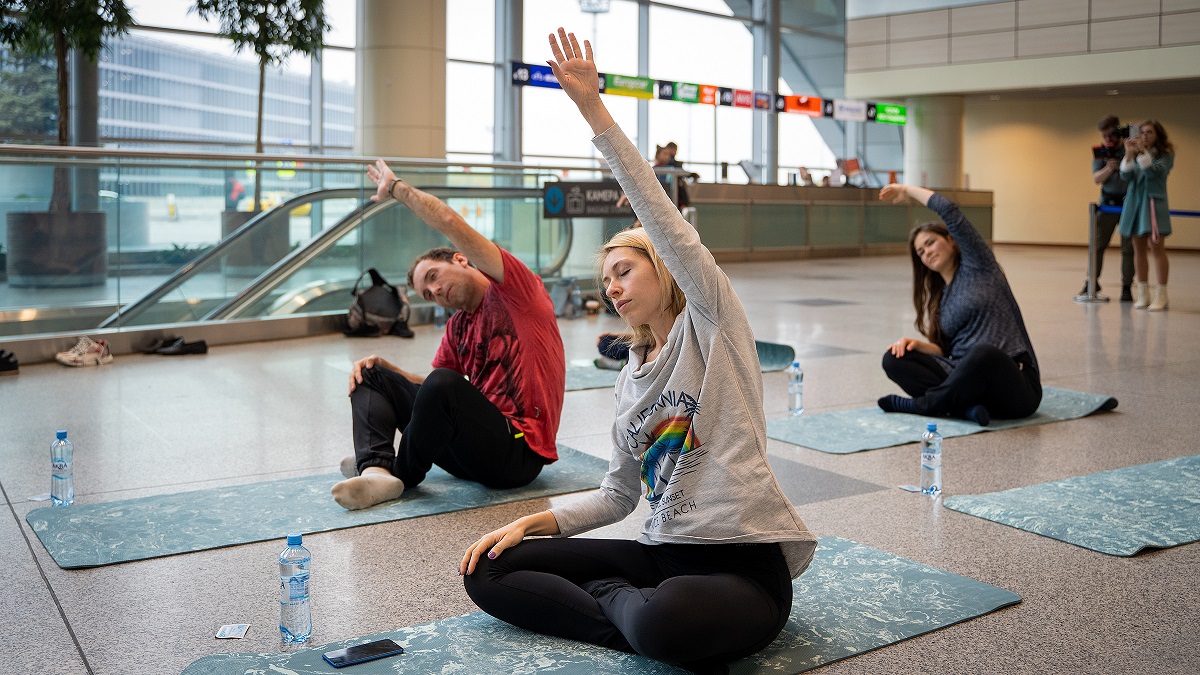 Photo credit: Alexey Prikhodko
'Nowadays, people are getting emotional over everything from driving a car to shopping in a mall. Under these circumstances, yoga is a great tool to relax. It helps to find the right balance and keep it', said Moscow Domodedovo Airport doctor Natalya Karseladze.
'The demonstrated sequence of asanas has a therapeutic effect relieving pressure on the locomotor system. The exercises also help improve power and flexibility. Passengers can exercise during their flight without even leaving their seats', highlighted Anna Bontar, a yoga teacher from Yogic project.
Moscow Domodedovo has its own free medical station, located on the first floor of the west atrium. The facility is open 24/7. In case of emergency, passengers can get medical help by contacting the information desk, asking any airport employee to call the station or calling a phone number, listed on the official website.

For further media inquiries, please contact:
Alexander Vlasov
Теl.: +7 (495) 795 34 27
pr@dme.ru
http://www.dme.ru

Moscow Domodedovo Airport is one of the largest air hubs in Russia. In 2018 the airport served 29.4 million passengers. Members of the world's leading airline alliances including Star Alliance and OneWorld have chosen Moscow Domodedovo Airport for their flights to and from Moscow. Moscow Domodedovo Airport is the only airport in Russia handling flights operated by Airbus A380 and Airbus A350-900 on an ongoing basis.