Thanks for visiting our site!
The full version of our web site will soon be available in English. For your convenience, we have placed key passenger information below.
If you have not found information you are looking for, please refer to the previous version of our web site old.dme.ru/en/.
Background Information about Domodedovo:
Moscow Domodedovo Airport is the largest airport in Russia and in the Eastern Europe by passenger traffic as of 2014. It falls into the category of the largest airports as per the category rating of the Airports Council International (ACI) and is the best airport in Russia and in the CIS according to Skytrax. In 2014 the total passenger traffic of this sky harbor amounted to more than 33 million.
Domodedovo Airport is the choice of Star Alliance and Oneworld, the leading global airline alliances, for making flights to Moscow. These days, 69 airlines make scheduled flights to Domodedovo Airport.
Flights from Domodedovo Airport are made to 229 destinations, 85 of which are unique for Moscow Region: one can travel to these destinations only from Domodedovo Airport.
Structure of page: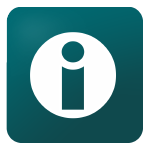 HELPFUL CONTACTS
Please feel free to contact the Meeting Point desk with any questions. The Meeting Point desk is located in the central area of the Passenger Terminal.
ONLINE FLIGHT INFORMATION BOARD
Departure & Arrival