24 hours check-in
CHECKING IN AT THE AIRPORT IN ADVANCE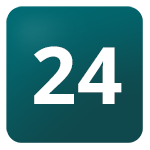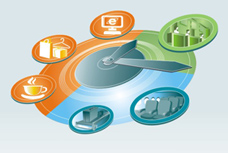 You can check in at the airport 24 hours before departure
at any desk marked with the clock symbol:
Not only can you choose your favorite seat on the flight and drop off your baggage at any convenient time 24 hours a day, but also gain access to the broad range of services offered by Moscow Domodedovo Airport.
Presently, the airport Terminal has around 90 shops and 50 restaurants and cafes
There is a Duty Free store in the international sector.
After completing check-in, you can enter and leave the airside as often as you wish.
Remember, however, that you have to go through security every time you ENTER and LEAVE the airside.
This option is available to passengers checked in for flights operated by following partner airlines:
Passenger and baggage check-in opens 24 hours prior to departure of scheduled flights
and 12 hours prior to departure of charter flights (with the exception of flights to the USA).

Austrian

Belavia

Lufthansa

S7 airlines, Глобус

UTair

Alrosa

Izhavia

Saratov airlines

Ural Airlines

Yamal
SWISS

NordStar

Red Wings