Souvenirs, gifts, flowers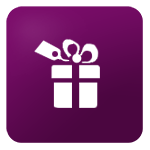 Souvenir, gift and flower shops can be found in the domestic and international departures fingers, in the domestic arrivals area, and on Level 2 of the Terminal.
INTERBOUQUET
Flowers are always a nice present and, when assembled in a beautiful composition, will leave no one unimpressed. Interbouquet's experienced flower designers design and assemble interior and gift compositions of natural and artificial flowers, dried flowers, using ceramics, wicker baskets, pot plants, seeds, Christmas decorations, and a variety of packaging materials. Bouquets and compositions are based on the European design style. Flowers and materials used in the compositions are ordered either in Russia or directly in the Netherlands, Italy, Poland, Germany, China.