Souvenirs, gifts, flowers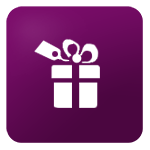 Souvenir, gift and flower shops can be found in the domestic and international departures fingers, in the domestic arrivals area, and on Level 2 of the Terminal.
MILEDI
Miledi shop visitors will appreciate the variety and freshness of flowers that are delivered from its own warehouse. Flowers are purchased from the world's leading suppliers from elite plantations in Russia, Italy, the Netherlands, Ecuador, Colombia, Chile and Kenya. The company's motto is «We are one of many and the only one of all».