Banks and ATMs
Payment terminals | ATMs | Bank offices | Cash desks | Payment terminals | Coin receiving terminal
For the convenience of passengers and visitors, Moscow Domodedovo Airport has offices of Sberbank of Russia, several cash desks, exchange offices, ATMs, payment and coin receiving terminals.
Opening hours: around the clock, seven days a week.
ATMs
Please note!
There are no ATMs on the airside. If you need cash, use ATMs before security.
On Levels 1 and 2 of the Terminal, you will find ATMs of the following banks: Sberbank of Russia, Nomos Bank, SMP Bank, Russian Regional Development Bank, Promsvyazbank, Tinkoff Bank.
Payment terminals
Payment terminals are located on the 1st floor of the passenger terminal of Domodedovo airport.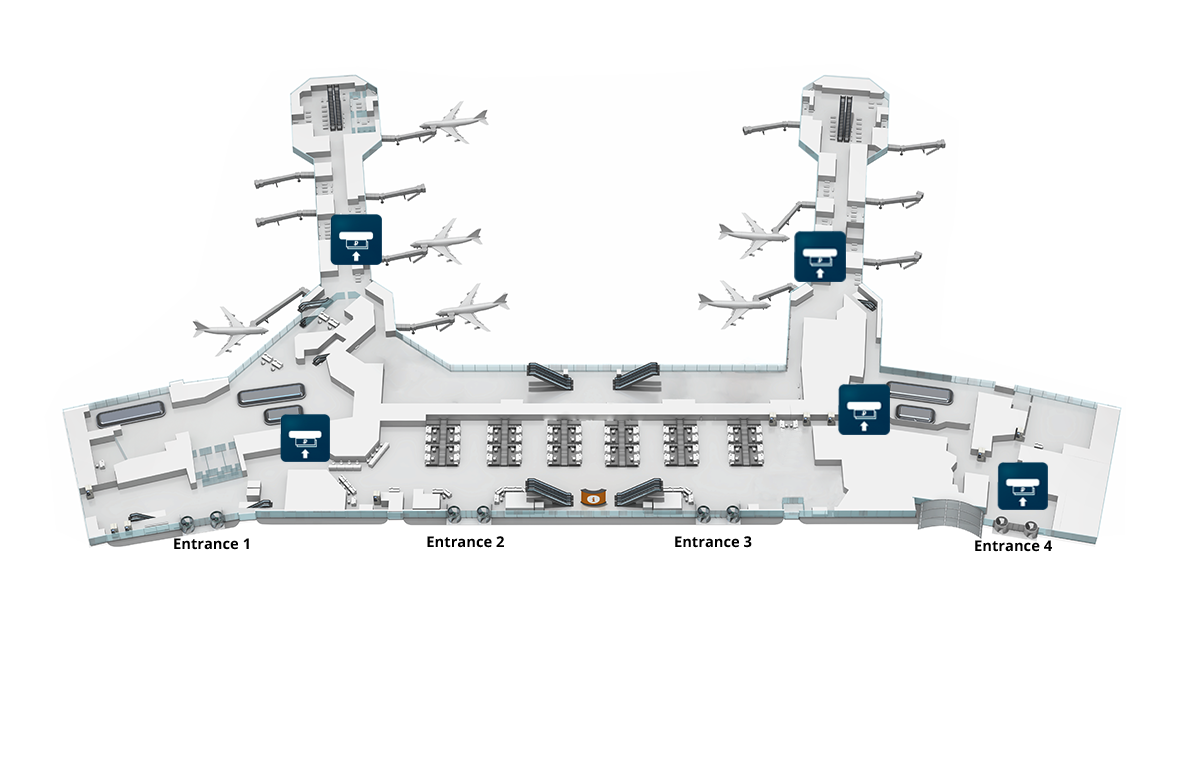 Bank office
Level 2 of the Terminal
Sberbank of Russia offers following banking services in its office at Moscow Domodedovo Airport:
currency exchange;
money transfers in Russia and abroad;
insurance programs for cardholders, real estate, car, life and health insurance;
lending: cash, mortgage, car loans;
term deposits in rubles, US dollars, and euros;
debit and credit cards, social security and loyalty cards;
management of retirement savings.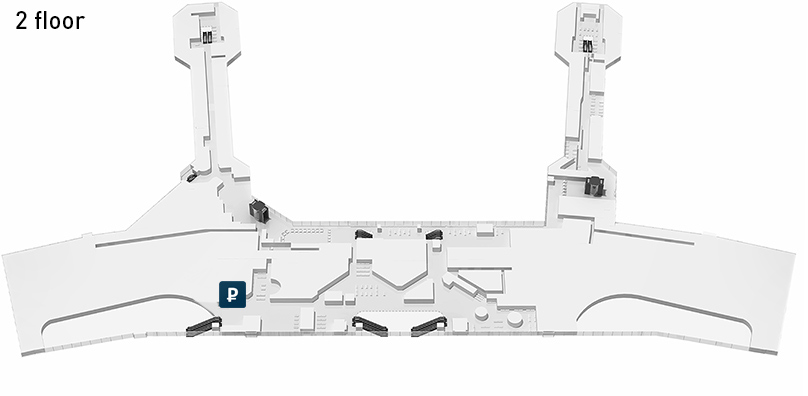 Cash desks and exchange offices
Level 1 of the Terminal, VIP Lounge
Passengers and visitors are welcome to use cash desks at Moscow Domodedovo Airport:
OAO MKB DOM-BANK, OOO KB Financial Standard and Global Exchange.
Cash desks perform following foreign exchange transactions:
purchase and sale of exchange in cash;
purchase and sale of payment instruments in a foreign currency for rubles, sale and payment against payment instruments in a foreign currency in cash**;
deposit of cash and payment instruments in a foreign currency;
cash withdrawals in foreign currency and/or rubles from credit and debit cards, deposit of foreign currency to private credit and debit card bank accounts***;
private money transfers without opening an account.
| | |
| --- | --- |
| * | Major currencies - US dollar and euro - other currencies on request. |
| ** | Banks process all kinds of checks, including international travelers' checks. |
| *** | Banks are connected to the following payment systems: VISA, Eurocard/MasterCard, UnionCard, JCB, Diners Club. |
Municipal Commercial Bank DOM-BANK:
Terminal Level 1, VIP Lounge
International arrivals area
Global Exchange:
Terminal Level 1 (to the right of Entrance 3)
International arrivals area
Bank Onego:
Terminal Level 1, international arrivals area
Terminal Level 1, international arrivals area