Baggage wrapping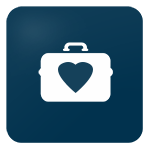 Baggage wrap stands can be found on Level 1 of the Terminal, opposite to the entrance №2.
You can find baggage rules here.
Opening hours: 24/7
Service item
Fee
without VAT)
VAT%
Fee
(incl. VAT)
The tariff
is valid from
The tariff
is valid until
Luggage packing*
833,33 RUB
20%
1000 RUB
23.04.2020
30.06.2020
* Price for one baggage. * Baggage the two dimensions of which are not larger than 150x150 cm and the third dimension not larger than 300 cm. In case of exceeding the established size the payment is made in double the amount of the established tariff.